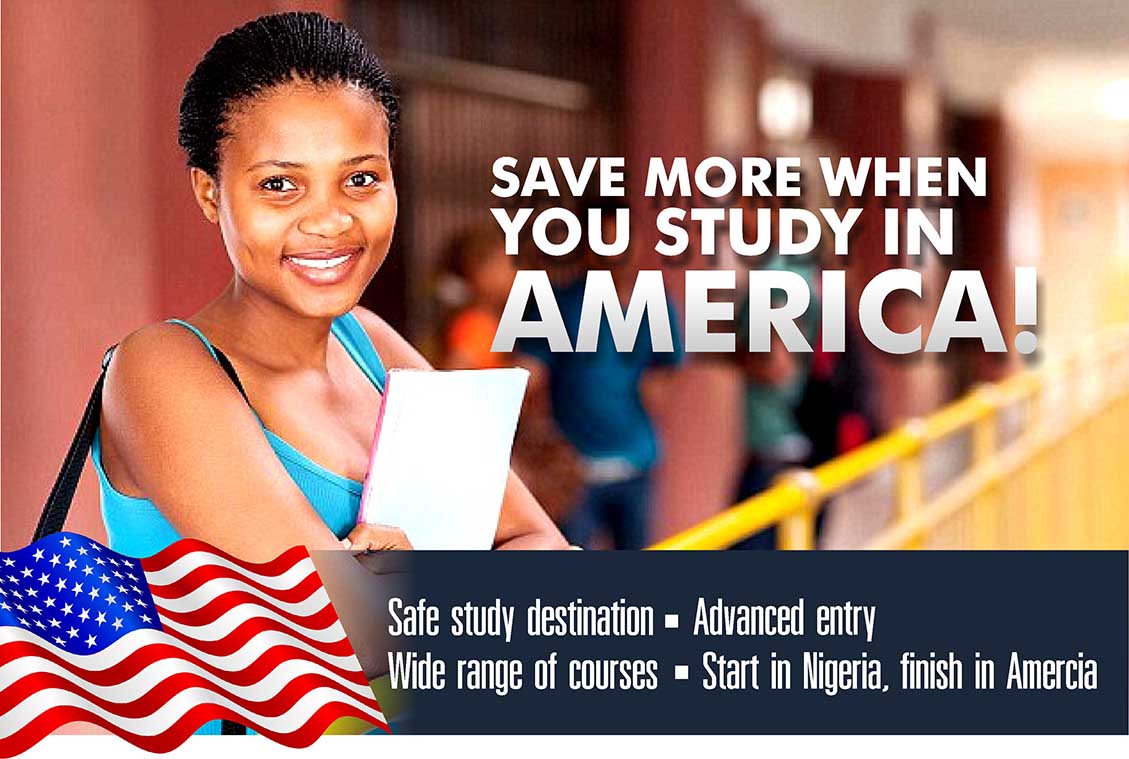 Are you done with Secondary School or recently wrote your WAEC? Do you plan to study abroad? Then the attend the USA Education Fair for teenagers & Parents hosted by Westerfield College and its USA Partners. This event will avail you the opportunity to learn how you can save cost by studying in the USA.
You will meet with delegates from Universities in USA to discuss all available options such as Tuition Fee, Partial Scholarships, Living Expenses, Future Opportunities and many more.
Event will take place on the following days and venue
Abuja
Tuesday 25th of July
43 Nouakchott Street, Off Olusegun Obasanjo Way, Wuse Zone 1, Abuja FCT. Call 08081909282 – 12pm–5pm
Port-Harcourt
Thursday 27th of July
60 Evo Road, G.R.A, Port Harcourt. Call 07013185160-  – 12pm-7pm
Lagos
Friday 28th of July
Westerfield College, 7 Hughes Avenue, Alagomeji Yaba Lagos. Call 08084793032, 09078709284, 08081909283 – 12pm-6pm
Benin
Saturday 29th of July
4, Imose Close, Off Boundary Road, By Airport Road, G.R.A. Benin. Call 08081909290 – 12pm-4pm
Calabar
Monday 31st of July
136, IBB Way, Opposite Margaret Ekpo, International Airport. Call 07068069764 – 10am-1pm
Uyo
Monday 31st of July
123,Olu Obasanjo (Former Abak Road) Uyo. Call 08087106656- 3pm-6pm
We look forward to seeing you there.